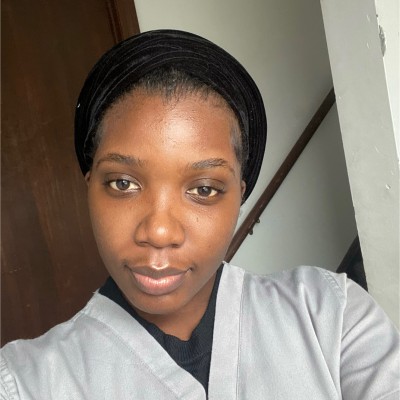 "This career path can give me the opportunity to let clinicians know about the medical benefits of giving patients a particular company's product and meet with healthcare professionals to describe the drug's chemistry, uses, side effects of said products. Being a pharmacy technician, working in labs and performing a wide range of research, I have acquired the necessary knowledge about drug preparation and discovery. My ultimate goal is to be a Health Specialist in the field of Oncology." 
One of the ways that students can earn 1 to 2 experiences beyond the classroom is through on campus internships or research experiences with faculty. Affording students opportunities like this is part and parcel to supporting their success after graduation. Even better, when they can get paid for it. 
For the past several months, Gillian was engaged in a research project, which was supported by a grant from Alexion made to the Southern Connecticut State University Foundation and the BioPath program. This grant not only afforded Gillian the opportunity to earn a stipend but also fund the equipment and supplies needed to actually conduct her experiences. Her research involved synthesizing novel organic compounds using the Petasis borono-Mannich reaction. This Chemistry can be used to prepare molecules with biological activity, including natural products and drugs. She focused on optimizing the reaction conditions and extending the scope of the methodology with the goal of applying the reaction to the synthesis of a target molecule with potential therapeutic relevance.  
Dr. Todd Ryder, a Chemistry Professor shared, "Gillian has made excellent progress on her research project since joining my lab in the fall. I've been very impressed by how quickly she has learned a number of new experimental techniques and how to operate the analytical instrumentation in the chemistry department. She will present a poster describing her results at the SCSU undergraduate research symposium in the spring." 
Completing a research experience can set students apart in terms of not only developing but also demonstrating skills and attributes needed by New Haven innovative Life Science industry. 
Gillian was recently hired by Medtronic as a Lab Technician, where she works in the polymer lab. There, she runs tests on raw materials used to make sutures for surgical procedures. She is, "excited (by this opportunity) to make a positive impact to patients around the world with what she does." 
New Haven has a highly innovative Life Science industry, and the opportunities are there for those with the right skills. Gillian is a shining example of a student who through hard work has developed the skills to pursue her dreams.