Biotech development is reshaping New Haven here's why
From major building projects to new companies to educational pipelines, biotech is reshaping New Haven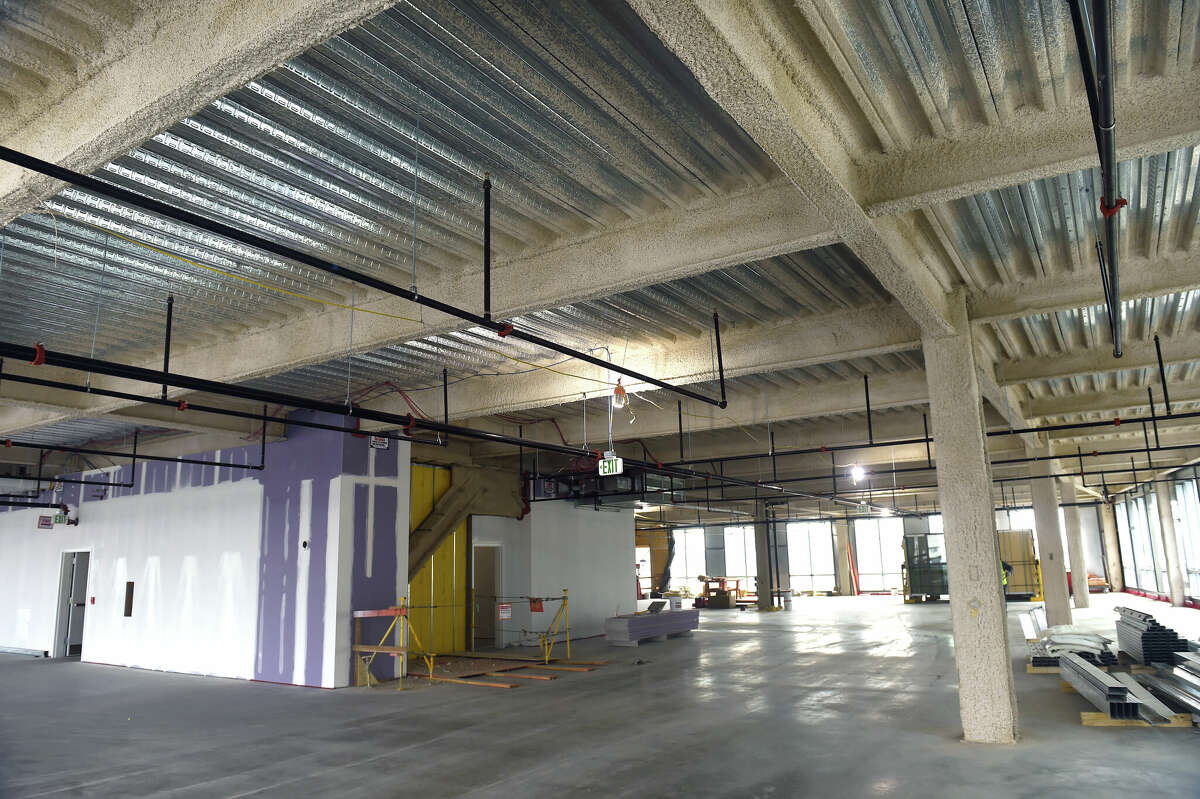 Construction is nearing completion on the 101 College Street laboratory tower. The parcel at 101 College Street was reclaimed as part of the Downtown Crossing Project, a partnership between city, state, and private actors to reconnect downtown New Haven to the Yale Medical School campus using a biotech industry cluster.
The third floor of the Pierce Lab, a philanthropic research organization in New Haven, underwent a major change during the pandemic. The old lab space where volunteers pushed their bodies to the limits for Project Daedalus, a human powered aircraft experiment, were gutted and renovated into a biotech incubator, New Haven Innovation Labs.
The result is a glimpse of a new economic engine transforming New Haven as science labs and fledgling biotech companies grow and expand. Already, two companies that started at the innovation labs have moved on to larger spaces in Connecticut.