Institute for Real World Education and Curriculum Advancement
IRWECA is a partnership between the Office of Research and Innovation at SCSU and the Connecticut State Department of Education.
The goals are: 1) increase educator awareness of academic and career opportunities in STEM and Manufacturing AND 2) support educators' development and implementation of new teaching and learning aligned with the needs of those companies
IRWECA has 2 components: 1) summer industry experience AND 2) supports for education teams during the academic year
Summer Industry Experience
Connecticut educators have an opportunity to
Tour Leading Companies in Manufacturing, Life Science, and Sustainability
See first-hand how your students will use the knowledge you (their educator) impart in their future career
Learn about resources and supports available to enhance teaching and learning
Dates: July 25-28, Tuesday – Friday from 9-3pm each day
For 2023, we are pleased to be partner with Drew Marine (July 25, Waterbury), Holo-Krome (July 26, Wallingford/North Haven), and Trevi Therapeutics (July 27, New Haven) in addition to guest speakers as well as food and refreshments
Day 4 (July 28) is at Southern for facilitated conversations about what was seen, learned, and can be implemented to impact teaching and learning as well as networking lunch with industry professionals, legislators, and educators
Educators who complete this series will receive a stipend of $220
Limited to 20 educators; priority given to those who can attend all 4 days
Resources for Participants https://tinyurl.com/irweca 
Academic Year Supports
Academic year supports are "made-to-order" in which support personnel (i.e., curriculum facilitators and industry professionals) who match the needs of a given educator team, are hired and retained.
What the IRWECA team at SCSU does: we retain a highly experienced curriculum facilitator who assists in sharing what other schools and districts have implemented, best practices, meeting facilitation (if that is needed) as well as recruiting an industry professional aligned with the needs of individual teams
Who can participate:
Interdisciplinary educator teams from schools and districts across Connecticut are invited to apply to the IRWECA program.
Teams must have at least 3 educators, 1 must be a CTE (Career and Technical Education teacher) and another must be STEM (i.e., Math, Science, or Computer Science). School counselors, administrators and Educators from other disciplines are also encouraged to be part of the team.
Teams select from among one of the CTE career clusters including but not limited to Agriculture (including Aquaculture), Manufacturing (including food products and processing), or Health Care (including Biotechnology), and are supported in their work to develop and implement industry-aligned curriculum modules
IRWECA is designed to be flexible. Individual teams get to schedule when to meet in coordination with their industry partner and the curriculum facilitator, both of whom are retained to support each team for up to 30 hours per year. We ask that you meet regularly, at least 1-3 hours per month, and work to develop and implement 1 or more industry-aligned curriculum modules.
Register for MMSTI and IRWECA Summer Industry Experience
Link to interest form for academic year supports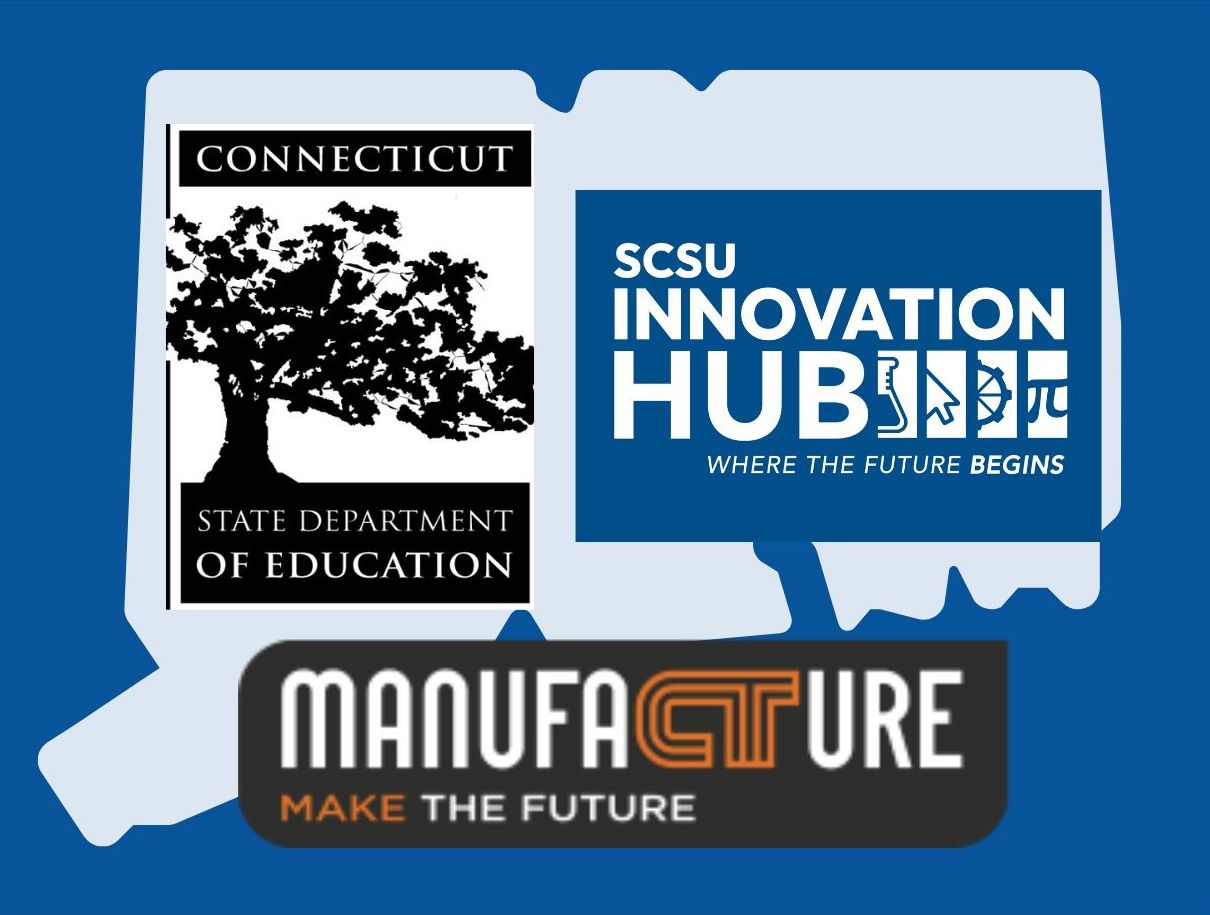 History of IRWECA and MMSTI
Since 2013, in partnership with Platt Technical High School and ManufactureCT (formerly the New Haven Manufacturers Association), we ran the Materials and Manufacturing Summer Teachers Institute (MMSTI). We have rebranded and incorporated MMSTI into IRWECA, as the IRWECA Summer Industry Experience for Educators. This is coupled with year-round support for educators so that what is learned during the summer experience and can be further considered, developed, and implemented with on-going supports.
More information about MMSTI: video from 2014 AND website from MMSTI 2019
Were it not for all of the partnerships and learning associated with MMSTI, IRWECA would not exist.
Many thanks to the Connecticut State Department of Education, ManufactureCT, and Southern Connecticut State University for making IRWECA possible.