Adedayo (Dayo) Hanidu | Panelist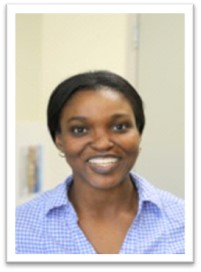 Dayo is a Research Scientist with over 20 years of experience at Boehringer Ingelheim Pharmaceutical, Inc (BIPI). Dayo is an alumnus of Hampton University in Virginia where she obtained her degree in December 2000. While working at BIPI, she completed her M.A in Biology at Western Connecticut State University. Dayo played a lead role in uncovering the mechanism of a newly identified gene in inflammation, which led to the development of a more effective drug for postular psoriasis, a rare skin condition. In addition, her work in the Immunology and Respiratory Department has led to multiple innovative translational assays to help make better health for patients and create novel therapies. Dayo is the recipient of the Lead and Learn award at BIPI for her passion in mentoring and developing younger scientists. When she is not in the lab, she can be found running outdoors, kickboxing or tap dancing.
Leana is a graduating senior pursuing her bachelor's in Environmental Systems and Sustainability with a minor in Business Administration, and is currently working as a Water Utility Intern at Connecticut Water. Throughout her collegiate experience, she has worked for Pfizer, the Connecticut Department of Energy and Environmental Protection, GreenWave, and currently Connecticut Water in the hopes of defining and implementing aspects of sustainable development into local, federal, and global development initiatives. More importantly, as a woman of color in STEM, Leana's niche interests include the socio-economic dimensions of climate change and how it affects urban communities from sustainable infrastructure developments.
Leana Mauricette | Panelist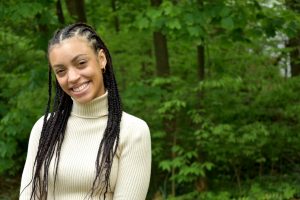 Legairre Radden | Panelist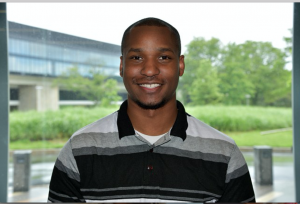 I am a results-driven biologist with over 9 years of graduate and industry experience. I have cloned several protein domains, genes and performed CRISPR-Cas gene manipulation on E. coli and Yeast and have worked in both human and mouse cell models. Additionally, I have worked on assay development regarding CD40L stimulated monocytes and macrophages as well as RNA sensing pathways of MDA5 while also routinely evaluating differential signaling by protein intracellular protein expression (Western), mRNA evaluation (TaqMan), and cytokine release assays. I have worked on cloning into humanized immunoglobulin and various immune genes in mice for immunotherapies as well as gRNA design for site-specific targeting. While working in Cancer Immunology and Immune Modulation, I worked in early exploratory research to find targets that restore immune tolerance working in T cell and myeloid biology. In my current role in Immunology and Respiratory I work in the Protein Biomarker Discovery Group. I have a vast range of experience from mammalian genetics, cell culture work, X-ray crystallography, flow cytometry, assay development, primary immune cell work as well as protein expression and purification work.
Sebastian is an Analytical Chemist at Eurofins PSS Insourcing Solutions, based in Groton, Ct. He works with the ARD Drug Product team, where he runs tests on drug products to ensure satisfaction of FDA criteria. He is skilled in administering dissolution analysis,  HPLC, UV-Vis analysis, Karl Fisher, Water activity, and appearance testing. In addition, Sebastian works on the laboratory safety committee at Eurofins. He received his B.S. in Chemistry with a concentration in biochemistry at Southern Connecticut State University. During his time as a student, Sebastian served as a Peer Academic Leader (PAL), where he supported his peer's academic knowledge and formulation of positive study and lifestyle habits. He is a skilled and insightful chemist.
Sebastian Moraga | Panelist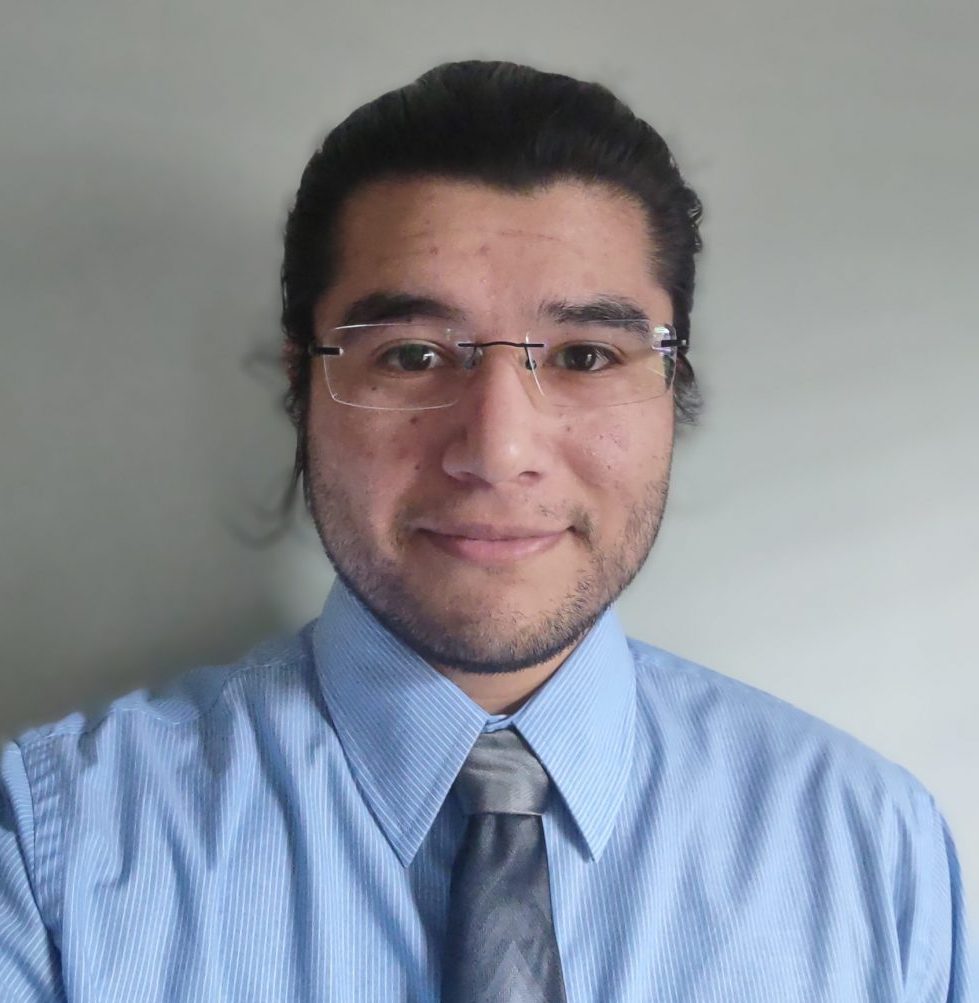 Chaka N. Felder-McEntire, Ed.D. | Master of Ceremonies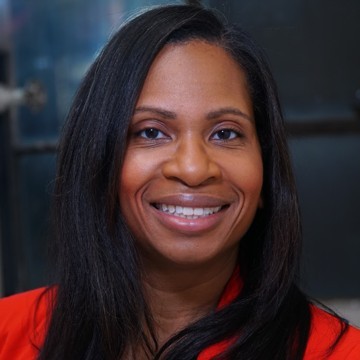 Dr. Chaka Felder-McEntire is a professional development consultant and a 20-year education administrator with expertise in leadership, motivation, diversity/equity/inclusion, school counseling, and college & career readiness. A certified Diversity, Equity, and Inclusion trainer, Dr. Felder-McEntire provides training and coaching to the public and private industries who want to "repurpose for success". Dr. McEntire is the owner of Higher Elevations Consulting that provides professional development, coaching, motivational speaking and fitness consultation. Dr. Felder-McEntire is also the founder of Higher Heights Youth Empowerment Programs, Inc. and the Connecticut College Access, organizations that both focus to increase Equal Access and Opportunity for all minority, low-income and first generational students. To date, the organizations have helped over 10,000 graduate from high school and enroll into college.
Kevin Rutledge | Moderator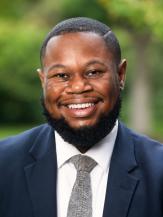 Kevin will serve as a program moderator. He is the Associate VP for Institutional Inclusive Strategies & Change Management with the Diversity and Equity Programs at Southern Connecticut State University.
Diane will serve as a program moderator. She is the Vice President of Diversity and Equity Programs at Southern Connecticut State University.
Diane Ariza | Moderator